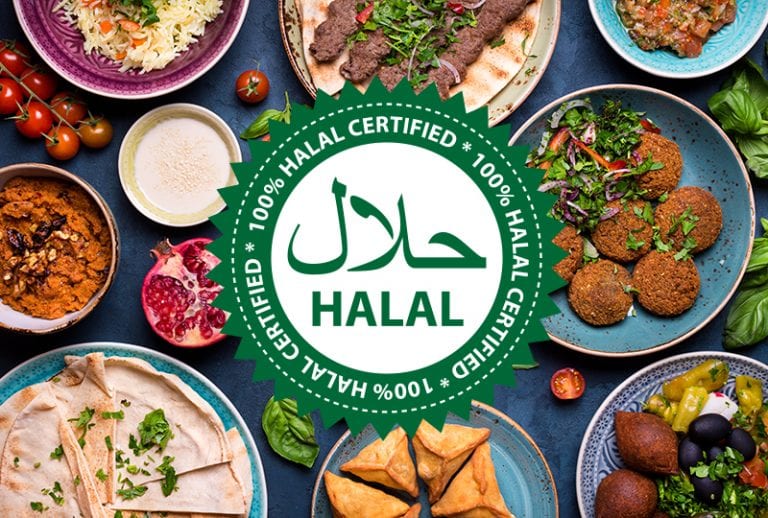 The global halal food market is anticipated to reach US$2.55 trillion by 2024.¹ The rapid growth of the Muslim population in Asia, coupled with emerging economies in the region, presents an unprecedented growth opportunity for brands and businesses.
More than 60% of the world's Muslims reside in Asia and by 2050, there will be an estimated 1.5 billion Muslims in the region as Asia continues to be home to the largest population of Muslims in the world. ²The region has the highest market share in terms of revenue and is projected to maintain its dominance in the market over the forecast period.
Besides Muslim-majority countries, it is interesting to note that some non-Muslim majority countries in Asia are showing great interest in halal-compliant products. 
Citing statistics from the Halal Research Council, the top importers of Malaysian-manufactured halal-certified products are China, Singapore, Indonesia and Japan. Out of the top 10 countries, seven are located in Asia and only Indonesia is a Muslim-majority country.
The growing awareness of halal food and its positioning as hygienic and healthy among both Muslim and non-Muslim communities is a key driver of this demand. No longer is 'halal' viewed solely a religious obligation or observance for Muslims, but a new engine to drive the economy.
Key market drivers
Rapid growth in the Muslim population
Rising disposable incomes in majority of Muslim countries
Growing interest in Halal-compliant products from non-Muslim majority countries
Sources:
Global Halal Food Market Size: Hexa Research
Pew Research Centre