Travel to Superfood Asia 2019 Hassle Free - Tips and Guides
DIRECTION TO SANDS EXPO & CONVENTION CENTRE
1) Cruise through Singapore City with its extensive railway network – MRT Train Service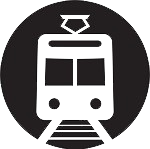 Exits C& D – Connects to shop (3 Min walk to Sands Expo)
Exit E – Connects to Sands Expo
2) Travel through the convention way – Bus Service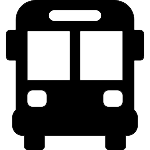 Sands Expo & Convention Centre is serviced by the following bus routes:
• 97 / 106 / 518 / 133 / 502 (every day)
• 97E / 502A / 518A (every day except Sat, Sun & public holidays)
Stop at 03511 Marina Bay Sand MICE (Outside Sands Expo)
3) If you are rushing wave for one – Taxi Service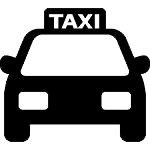 Taxis are available for hire at the taxi stands in the Arrival areas of each Terminal. A ride to the city takes about 30 minutes and costs between S$20 and S$40. All fares are metered.
There is an additional Airport Surcharge for all trips originating from the Airport:
• Fri–Sun (5:00 PM–12:00 AM): S$5 Airport Surcharge
• All other times: S$3 Airport Surcharge
• Midnight surcharge (12:00 AM–6:00 AM): 50% of the final metered fare
• Peak-hour surcharge (6:00 AM–9:30 AM, Mon–Fri and 6:00 PM–12:00 AM, Mon-Sun): 25% of a final metered fare
4) Travel Conveniently – Limousine Service
For convenient transfers from Changi Airport to your destination, please approach 24-hours Ground Transport Concierges at the Arrival Halls. Choose from the two vehicle options below based on your needs.
Rates
• 4-seater limousine: S$55.00* per departure from the airport
• 7-seater large taxi: S$60.00* per departure from the airport
Contact Changi Airport Ground Transport Concierge
• Terminal 1: +65 6543 1985
• Terminal 2: +65 6546 1646
• Terminal 3: +65 6241 3818 (main booking hotline)
• Terminal 4: +65 6581 6775
5) Nothing is easy as driving yourself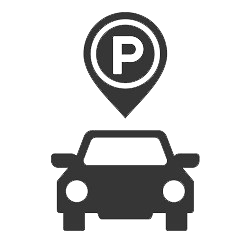 Self-Parking Rates
• 7am – 7pm, Monday to Friday: S$7.49 for first hour and S$1.07 for every subsequent half hour
• 7am – 7pm, Saturday & Sunday, eve of public holiday & public holiday: S$8.56 for first hour and S$1.07 for every subsequent half hour
• 7pm – 7am, Monday to Thursday: S$7.49 flat rate
• Max charge: S$27.82 per 24 hour