Does being younger than 30 translates to a predilection for healthier eating habits? This rhetorical question may very well be true. A recent report conducted by the Nielsen Global Health and Wellness Survey offered surprising and detailed information about the culinary habits of young people.
The recent article by USA Today which surveyed more than 30,000 consumers in more than 60 nations revealed that younger consumers are far more concerned about everything from food ingredients, genetically modified food to organic foods than previous generations. Indeed, an obsession with healthy and clean eating seems to be the order of the day.
The most health-centric group of consumers is Generation Z. These are the men and women younger than 20 years old. More than four out of ten individuals polled in this group indicated that they would be willing to spend more money for healthier products as opposed to 32 per cent of millennials, and 21 per cent of baby boomers.
So what is a Healthy Life? A healthy lifestyle is one which helps to keep and improve people's health and well-being. Governments and non-governmental organizations work at promoting healthy lifestyles. Many think eating healthy could be boring and tasteless. Think twice! Hucklebee, based in Singapore, aims to make high-quality health products more accessible to the busy, modern consumer. It offers conveniently-sized snacks at reasonable prices. The snacks retain the rich flavours of the natural ingredients. Hucklebee also emphasizes informational value by providing d of the products' nutritional elements in order to help the consumers make informed purchases.
New Generation Concern on Healthy Lifestyle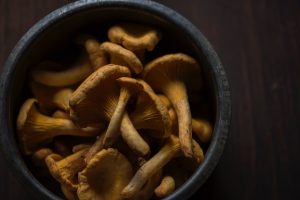 Large numbers of people are trying to eat more knowledgeably to prevent health difficulties. Attempting to integrate healthy food in daily routine can present a great shift in lifestyle for some individuals. By adding to the range of delicious, convenient products, Hucklebee hopes to make the transition to healthier eating more enjoyable for everyone.
At Hucklebee, the production processes are verified accordingly, for example, research analysis reports, eco-sustainable methods, and certificates of any certification claims are checked. All its suppliers undergo their own regulatory assessments to qualify their operations.
Hucklebee's products contain all-natural ingredients and no preservatives. They are sourced from small suppliers that retain traditional production methods. The benefit of this is that the pure taste of the ingredients and their nutritional value are protected.
Vegheet
These vegetable sheets are made with only vegetables and agar agar. They retain the color, flavor, and nutrients of the vegetables! They are easy to use and extremely versatile. You can roll, wrap, and accent your food with Vegheet! Comes in five vegetable flavours – Tomato, Carrot, Pumpkin, Radish, and Spinach.

Cardiofit – Organic Wild Apple and Herb Cocktail (Halal-certified) 500ml
Cardiofit is a natural product made in Bosnia and Herzegovina. It is made by cold processing wild apples, lemon, and wild garlic. As a result, it contains high concentrations of several extraordinarily valuable and active substances.
Wild apples are grown in the continental climate of Bosnia's mountains at 700-800 meters altitude. The production of Cardiofit uses the newest technology of cold-processing, which preserves all the protective elements of the ingredients.
The basic ingredient in wild apples, which makes them such a powerful instrument in fighting cholesterol and hypertension, is quercetin. Quercetin is extracted from wild apples and transformed into pure quercetin, which does not metabolically change and, as such, provides the organism with the maximum protective effect.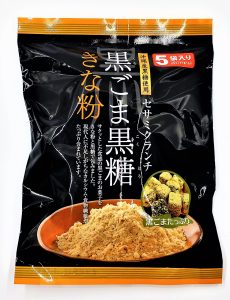 A great number of studies show that thermal processing destroys the majority of protective substances in fruits and herbs. Thus, cold processing is a high-quality way of producing nutritional supplements. Cardiofit is an excellent choice for a nutritional supplement. The combination of balanced nutrition and Cardiofit has shown powerful effects in the normalization of fats in the blood and in lowering high blood pressure values.
Nuchimasu Shikuwasa Drink 500ml
Contains high fructose corn syrup, shikuwasa juice, kabuchi juice, Nuchimasu salt, and citric acid. This nutritious drink features Nuchima-su (Okinawan sea salt) rich in minerals, as well as polyphenol (nobiletin) -rich Okinawan shikuwasa juice. Ideal for replenishing the minerals impossible to obtain with ordinary water, this product is the perfect follow-up to exercise. Drink as is anytime of the day. It is good for alleviating fatigue or preventing heat stroke.
Kugani-kafu Shikuwasa No Added Sugar Jam 120g
Contains concentrated apple juice, shikuwasa juice, shikuwasa pericarp, and pectin. Enjoy this citrus jam as a spread; add to hot water tea, smoothies, and juices; or put on yogurt, oatmeal, pancakes, and fruit. A wonderfully refreshing natural taste. Hucklebee products comprise a total of 30 different types.  Don't miss it. You may want to check on their exciting product list
> More Exciting Healthy Food < https://hucklebee.com.sg/products.html
Hucklebee, a brand fully owned by Sajis Pte Ltd, specialises in high quality plant-based snacks. Visit them at Booth, D06 at Superfood Asia 2019 from 24th – 26th April at Marina Bay Sand & Expo, Singapore.
Discover more about the world of superfood, health benefits and opportunities within the industry at Superfood Asia 2019.  See you soon