Since the early 21stCentury, Quinoa became more commonly consumed in North America, Europe, and Australasia. The culture of consuming this grain bring us back to 3000 to 4000 years ago where it was first domesticated by the Andean people and ever since been in their culture as an important staple food.
Quinoa is a flowering plant (Chenopodium quinoa) in the amaranth family. It is a herbaceous annual plant grown as a grain crop primarily for its edible seeds. Quinoa is not grass like wheat or rice, but rather a pseudocereal botanically related to spinach and amaranth (Amaranthus spp).
Have you ever thought why Quinoa is part of Superfood? It is gluten-free, high in protein and one of the few plant food that contains all nine essential amino acids that are essential for growth, development & repair in the human body. Excellent whole food for growing children, active lifestyles, all stages in life.
How did it get to the Asian Market? 
Quinoa is originated from northwestern America region, Peru. In 2005, a team of social work volunteers from Singapore have been living in Peru and one fine lunch with the locals, they have discovered this nutritious staple food of the Incas in the Peruvian highlands. This inspired lunch gave birth to one of the leading Superfood brands in Singapore, Nature's Superfoods the pioneers in exporting Quinoa and other Andean products to Asia.

Why choose Nature's Superfoods
Nature's Superfoods has become a leading superfoods brand in Singapore today. Its source of superfoods are from various countries of origin and bring us the highest possible quality and affordable prices.
"Grown by Nature, everything your body needs, nothing it doesn't"
100% Natural, Organic and Nutrient-Rich Whole Foods
It is 'clean', nutrient-dense superfoods in order to build lasting good health
Quality, Safety and Affordability
Strict criteria for end-consumers to enjoy quality organic foods on a daily basis without burning a hole in their pocket or being concerned about food safety.
When discussing healthy food and life, GMO & Minimally Processed Food have become a hot topic. Nature's Superfood products are certified organic which means they are also non-GMO. GMOs are prohibited from certified organic products, which means farmers are not allowed to grow produce from GMO seeds, and organic food producers cannot use GMO ingredients.
Do you know the common organic product we consume is a version of GMO food? Soybeans, Maize and potatoes are a common example as some of these crops may be contaminated with GMO seeds even though they are organic. Therefore Nature's Superfood put extra barriers from these versions to ensure its end user get their Superfood products that are truly organic-certified from source to market.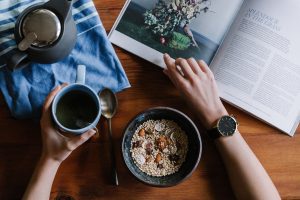 The growth of the global superfoods market is also strongly driven by the increase in health consciousness among consumers, whether in the Western countries or in Asia. In Singapore, the awareness on healthy eating and exercising is already very much heightened as compared to 10 years ago, which has been helped very much by government policies and campaigns.
According to a research report released in August 2018 by Mordor Intelligence and concurred by Business Wire and other global intelligence consultancies, the global superfoods market (2018-2023) is expected to register CAGR of 7 per cent. As an example of such strong growth, Statista predicts that global sales of Chia seeds will increase from 66,000 metric tons in 2017 to 100,000 metric tons in 2027.
Nature's Superfoods seeks to educate and converse with its consumers & dealers on the exact benefits that are available in superfoods. Find out more on the benefits of consuming Nature's Superfood products or even closing a great Trade Deal with them.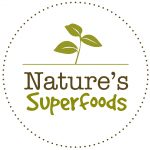 Nature's Superfoods is an organic foods brand owned by Actspand Pte Ltd. Visit Nature's Superfood at Actspand Pte Ltd Booth, F09 at Superfood Asia 2019 from 24th – 26th April at Marina Bay Sand & Expo, Singapore. Discover more about the world of superfood, health benefits and opportunities within the industry at Superfood Asia 2019.  See you soon
Registration Open Now!
Pre - Register To Attend The Only Dedicated Trade Exhibition Of Its Kind