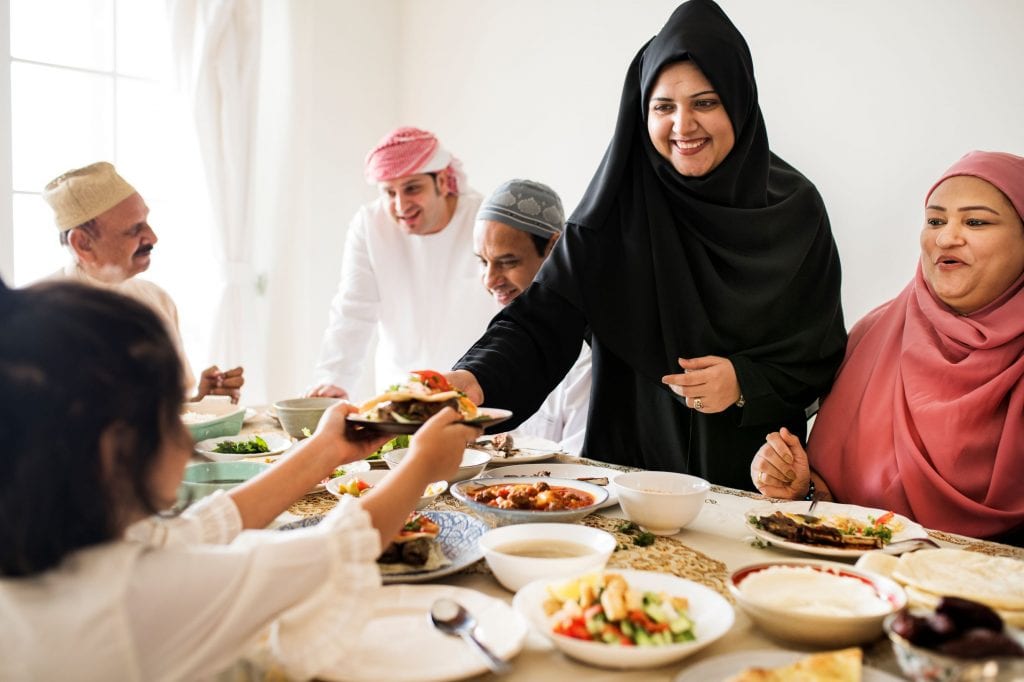 How do food producers compete amidst markets that are growing yet have become more discerning? As health awareness increases, so does the phenomenon in the form of Muslim customers and even those who are not Muslims but who seek halal-certified superfoods. The later may not be doing it for religious reasons but more of the added assurance of quality, product traceability and wholesomeness. In responding to the needs of the growing Muslim population worldwide that is discerning when it comes to getting their food being certified as halal, producers today have a lot on their hands.
They may be selling fruits but the halal factor also warrants that the farms producing these fruits should not be having "haram" or non-halal entities such as pigs or dogs (deemed offensive in Islam religion) running around the farm less the risk of their hair or saliva contaminating any part of the produce.
Hence the need to be certified, knowing that the supply chain is halal and checked from source to end consumer. On hindsight, it is not just about being halal, but in having a solid monitoring system that provides a transparent overview to ensure that product quality is not compromised during any part of the processing, packaging or delivery process.

The global halal food market forecast to 2023[1] predicts that market value may well hit USD 2.6 trillion, compared to USD 1.4 trillion in 2017. This is almost double under a mere span of six years, driven primarily by halal food's health benefits and an increasing number of Muslim populations with consumption power, and will soar from 23 per cent to 30 per cent of the world population by 2030. This hail primarily from the Asia Pacific, which is home to 63% of the global Muslim population.
Beyond halal, there are more consumers today who are resorting to ordering supermarket foodstuff online or desiring convenience to store the food fresh, packaging and frozen meals with nutrient-rich ingredients or frozen fruits that maintain their freshness and vitamins. Health and convenience are both important to them.
With the fad for superfruits likely to continue, and because most fruits are not available all year round, keeping fruits frozen rather than canned with sugary additives is a better and healthier strategy to attract the health-conscious customer. Thaw a frozen fruit and you have it close to fresh, like almost just off the farm!
Food tech, food innovation and agri-tech are all buzzwords as superfoods become more sophisticated in presentation and delivery, meeting the requirements for halal, healthy and frozen at the same time.
According to the World Fruit Map 2018[2], superfood fruits such as avocados and berries are rising in demand worldwide. In fact, all you need to do is to thaw out the berries and other fruits, and they are ready to eat, still infused with all the original nutrients before being frozen!
We see frozen avocados and berries high on market demand together with frozen vegetables such as the Japanese edamame beans and ready packed meals packed with a variety of superfood ingredients. Look beyond fresh and into halal smoothie mixes, frozen yoghurt and halal ice cream that come in low-calorie tubs and vegan selections. If they have the added halal label, it is likely that they will fly off the shelves faster than ever.
Since it's Christmas season, frozen alcohol-free fruitcakes with healthier ingredients such as superfoods in the form of seeds, nuts and raisins that are certified halal are certainly in trend with the season while meeting halal expectations at the same time!
Frozen pita pieces of bread can be purchased in dough form for convenient home baking or shaped into round flatbreads that can be easily baked in the oven within five minutes. These are low in calories and go well as sandwiches or wraps or topped with hummus and lentils or dipped into curries.
Other trends we expect to see in 2019 are new brands or evolved products entering the market with healthy and frozen superfood choices that are also vegan and all -natural. Imagine frozen halal pearl barley risotto prepared with chicken and asparagus? Easy, yes halal indeed and convenient! In fact, these are already available in the market, and the market is growing as manufacturers scamper to try to innovate wholesome superfood recipes in frozen concoctions.
Indeed, that is the direction that the market is heading to. Gone is the misconception that frozen food products are not fresh or lacking in nutrition as the superfood boon has taken care of this. Single-serve frozen halal food trends are here to stay. Think of a frozen lentil-based vegetable samosa or frozen vegan pasta that you can just pop into the oven, microwave or quick cook on the stove. Packed with convenience and nutrition at the same time and if halal, even better!
Interested to be part of 2019's halal food tech and innovation scene? Visit Superfood Asia 2019 from 24th to 26th April 2019 in Singapore for a mind-blowing experience.