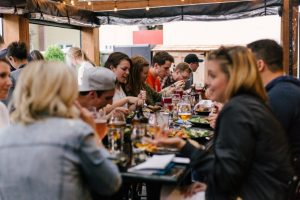 The superfoods trend is definitely here to stay, with greater awareness today of the multi-faceted nutritious goodness and health benefits that are derived from Mother Earth.
Innumerable studies have uncovered that superfoods have in one way or the other: Provide Nutrition For The Body | Strengthen Immune System | Fight Free Radicals As They Are Usually Rich In Antioxidants | Reduce Cancer Risk | Maintain Heart Health | Boost Energy And Metabolism | Promote Skin Youthfulness
Popular favourites include goji berries, acai berries, pomegranates, green tea, yoghurt, kefir, salmon, wholesome grains and even dark chocolate! These are great-tasting and high-in-nutrition products that you can easily buy from the local supermarket or organic stores.
It is important to understand that consuming superfoods should also be done consciously and not to ingest them for the sake of putting them into the body. Did you know that there are "eating strategies" to gain the most benefits from a single portion of different kinds of superfoods?


The easy absorption of nutrients is important. Some superfoods can improve the absorption of another i.e. in terms of being fat-soluble. Studies indicate that tomato-infused salsa when combined with avocado which contains healthy fats, are more easily absorbed for Vitamin A intake compared to consuming the salsa by itself.
This is akin to a "super diet" plan, where you can benefit from a healthy quantity and balanced mix of plant-based food. Superfoods are nutrient-dense food. Diversity and balanced are the keywords as too much of one good thing will never be good as it may mean that you end up lacking in something else. Here's the cheat sheet: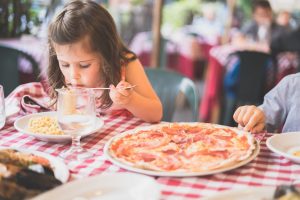 Go to the Mediterranean
Superfoods which can easily form part of the Mediterranean diet i.e. a good mix of fresh fruits and vegetables, grains, healthy oils are a great way to be inducted into the super-diet, superfood lifestyle.
Fresh and natural are best
Whenever you can, always eat superfood fruits, grains and vegetables in their natural state, meaning straight from the farm.
Raw is good but cooking some types of superfoods i.e. legumes actually enhance their nutrient efficacy. In natural form, we mean fresh fruits and vegetables, unsalted nuts and seeds, whole grains etc. These are not processed. I.e. a green tea cookie or a goji berry cake will not function as superfoods anymore. Dried or powder form is acceptable if these are processed without destroying their natural nutrients. Try eating a few dried goji berries (organic, of course) daily and see how your eyesight improves over time.
Avoid processed foods
When you see packaged food with multiple labels, it could mean that different ingredients have been put together to create it. While not entirely bad, do read the ingredients properly. If you find a weird ingredient or chemical-sounding name on the packaging, chances are that artificial additives or complexed processes which could have destroyed the ingredients' efficacy were added in.
Eat multiple, small meals a few times a day
Keep your tummy small by eating smaller portions a few times daily. Instead of gorging on a huge meal in one go and depriving your body for the rest of the day, this is a healthier alternative. You will feel that your metabolism has increased. The chances of you snacking in-between will also reduce.
Eat at home
Superfood meals are easy to whip up. Fresh ingredients just need to be chopped, blended and cooked with minor fuss to create wholesome, satisfying meals that taste absolutely delicious and are healthy as well.
Nutrition experts at the Harvard School of Public Health, together with editors from Harvard Health Publications have worked together with the US Department of Agriculture (USDA) to address deficiencies in the MyPlate recommended eating guide.
This is a good guide to combining your superfood nutrition with a balanced diet, all in a plate:
The combo – easily derived from superfoods include healthy oils such as olive oil, fresh fruits and vegetables (remember to eat them in a variety of colours to obtain the best phytonutrient benefits), water and green tea, whole grains such as brown rice and whole-wheat pasta; plus a healthy amount of fish, beans, nuts etc.
Everything should be consumed in moderation to create a quality diet.
Half of the plate should be laden with vegetables and fruits. Potatoes are not counted as vegetables on the Healthy Eating Plate as they impact blood sugar negatively.
Whole grains should be a quarter of the plate.
Protein should take up the balance quarter of the plate, which can even be mixed into a great-tasting salad. Avoid processed meats such as sausage and bacon.
Sprinkle healthy plant oil over the dish in moderation.
Avoid sugary drinks including milk and daily products while limiting juices to one glass daily. Plain water is best, and you can drink 2 cups of green tea or burdock tea etc.
What can you expect from this diet? On the other side of the continent, it was found that 7,319 British civil servants who consumed an almost similar diet recommendation on the Alternate Healthy Eating Index [1] for 18 years and charted the highest scores of adherence – their risk of dying from any health ailment was 25% lower. They also had a 42% lower risk of dying from heart disease.
It was further observed that out of 93,676 post-menopausal women who followed a Healthy Eating Pyramid-style diet[2] also lowered their risk of cardiovascular disease and heart failure.
The observation is to split your plate into 4 parts when it comes to your dining content and place the right and healthy combination onto it. Imagine the colours of the rainbow on your plate, so that you can have at least three different shades of your superfood fruits and vegetables. These will potentially give you an optimum mix of vitamins, minerals, enzymes and antioxidants. Happy eating!
Look out for amazing opportunities and contacts at SuperFood Asia 2019. The world's top F&B suppliers and buyers will descend onto Singapore for this showcase event. It is the perfect occasion to network and connect with the F&B industry game changers. Fast forward your business here!