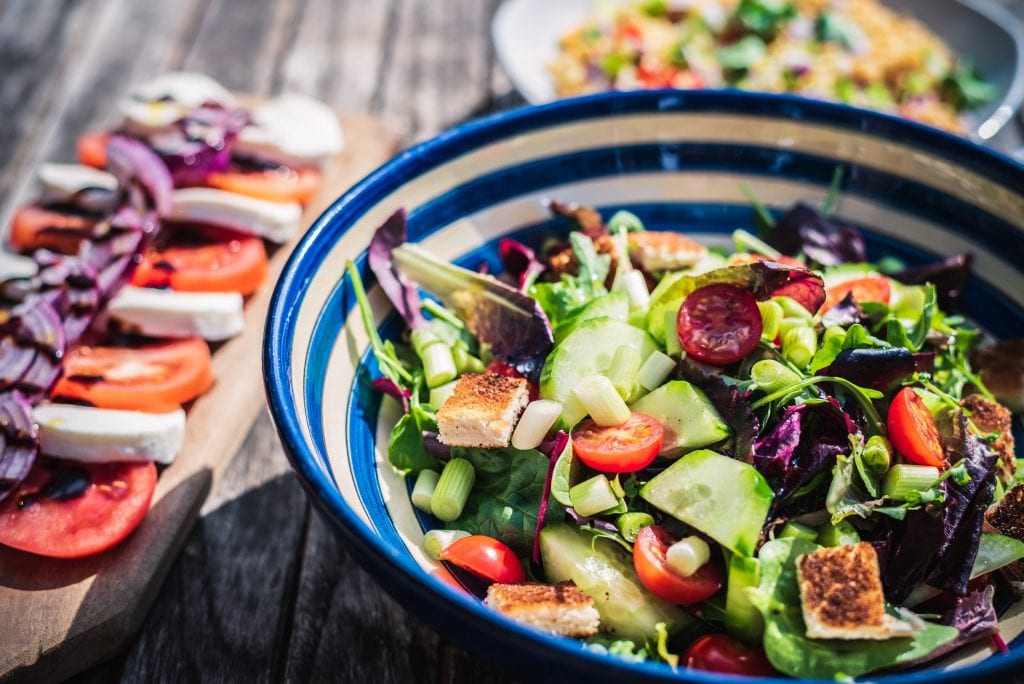 If you have been in the organic food industry long enough, chances are that you have seen transformations over the last 2 years. The real deal is that more market players are coming into the industry. While the opportunities are still aplenty, to really thrive in the face of competition, you need to be innovative and deliver value.
The organic industry has entered into a golden era with market evolution especially in the sectors of food, health and beauty. The way we market "organic" means we must think differently. We need to understand customers' needs and what drives their purchase decisions.
MINDFUL FOOD CONSUMPTION
In the US and the UK, 4 in 10 consumers are eating "healthy food". 7 in 10 respondents feel that the ingredients list is important and should be reflected in packaging. Traceability is also emphasized in purchase decisions. The current holistic approach to well-being means more emphasis on health and more responsibly-produced food and beverage, which perfectly fits the organic niche.
Transparency Market Research predicts that the global market for organic food and beverages will be worth USD 187.85 billion in 2019. Greater awareness and product presentation are key to increasing market share. The hottest growth niche is the fruits and vegetable segment, which are the foundation of wellness.
Interestingly, organic beverages were in the top three places in 2017, behind fresh produce, eggs and dairy. Fruit juices alone charted 25% double digit growth with USD 1.2. billion in 2017. Also gaining popularity were non-dairy organic beverage alternatives such as soy, almond, coconut, rice and other blends.
To prove a point, compared to 2009, organic consumption has risen by USD 20 million while the top 25 manufacturers of processed foods have reduced their profits by USD 18 billion.
THE NEW ORGANIC BUYERS
With improved literacy and information that comes with widespread Internet access, comes transparency and awareness.Every year, more new organic food consumers are millennials. This generation is concerned about the health effects of pesticides, hormones and antibiotics.They are also more aware of the danger of highly processed foods and artificial ingredients, collated through easily available information from blogs, news, online product reviews and mobile sharing.
What does this generation like? The US Department of Agriculture forecasted that sales of organic packaged food products will soar between 2016 to 2021 by up to 60%. These include organic savory snacks, organic confectionery, organic sauces and dressings, organic spreads, organic bread and organic fruit snacks.
This bodes well for a 2017 study of US households, uncovered that millennial parents aged between 18 to 35 years old are now America's biggest organic food buyers. The likelihood is that when they become parents, they will continue their healthy living preferences and shop for organic baby food. The possibility is that in the future, their children will assimilate their parents' values and become the new breed of organic food advocates.

ONLINE ORDERS
Although online grocery shopping is still not widespread worldwide, the growing acceptance and assurance of convenience will pave the way for better market access. Online orders are not restricted to organic food groceries. Millennials today are more likely to order organic online meals too. With better delivery services, especially in the urban areas, the likelihood to order food online will increase.
CONSERVING THE EARTH
There is a growing breed of consumers who care about earth's sustainability. Their interest may go beyond health concerns, but often in the cause to preserve the environment or prevent cruelty to animals.
Organic farming methods appeal to them as they do not condone the use of pesticides or synthetics used in genetically-modified crops. Many buyers look for labels to determine the food origins or whether these are 'certified organic'.
MORE ON WHAT CONSUMERS WANT
A GlobalData Consumer Survey on why shoppers buy organic food found out that the top 6 reasons are because organic food is free from harmful chemicals are kinder to the planet, better for the environment, are healthier, taste better and are more sustainable.
The same survey found out that the top 6 food products desired by consumers include prepared meals, tinned food, candy, snacks, beverages, condiments and sauces.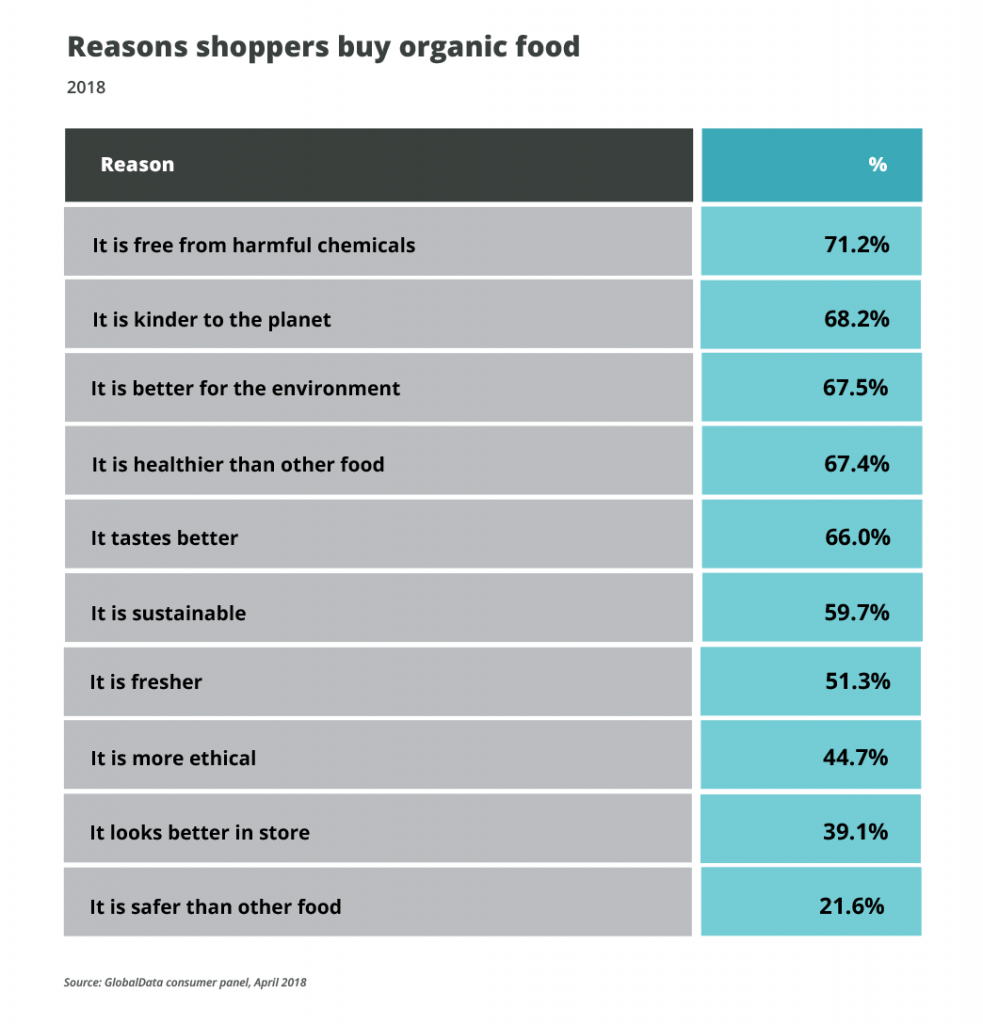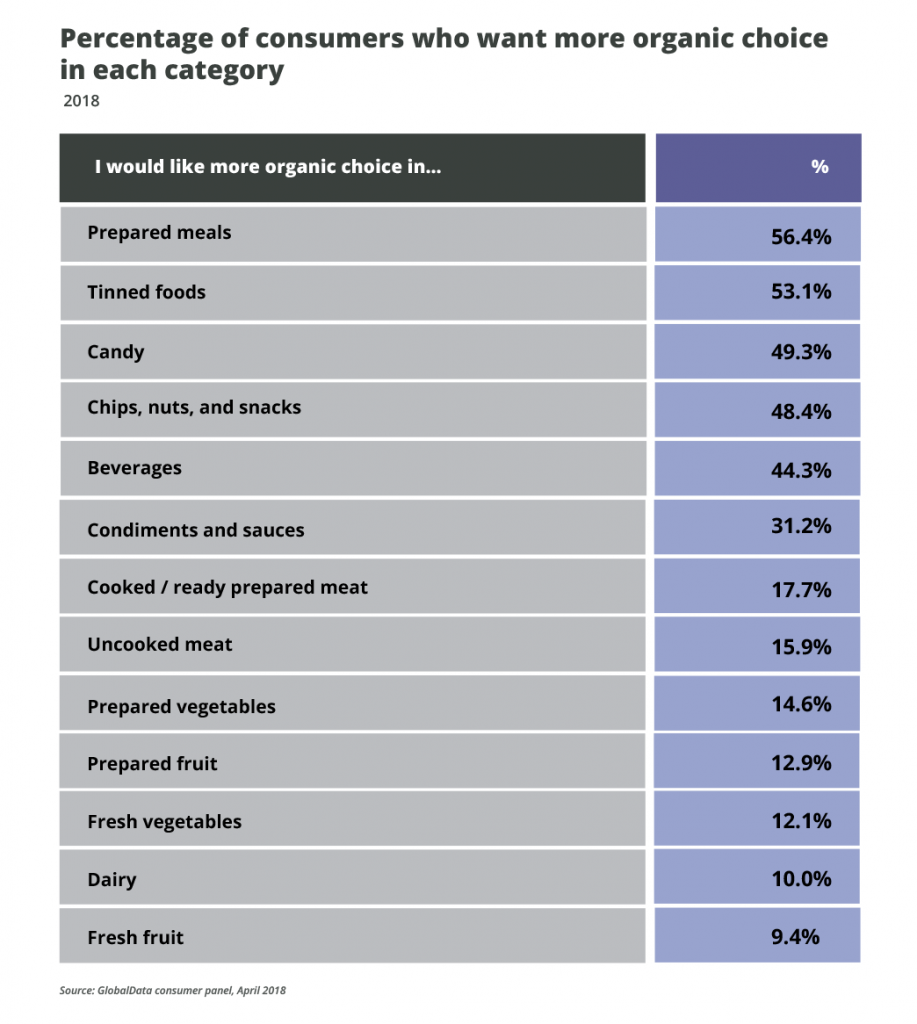 RIDE ON THE TRENDS
Whether you are in the organic agriculture industry at the beginning of the value chain or at the tail-end, reaching out to consumers directly, the strategy to promote organic brands is to leverage on two multi-pronged concepts.
Safe, sustainable and certified.
Transparency and traceability
These messages can be communicated to your target audience through labelling, packaging and marketing communication. How each message resonates with customers require solid understanding with your business model and ability to engage with them through both product and business innovation – better quality of products, better product positioning and better communication.