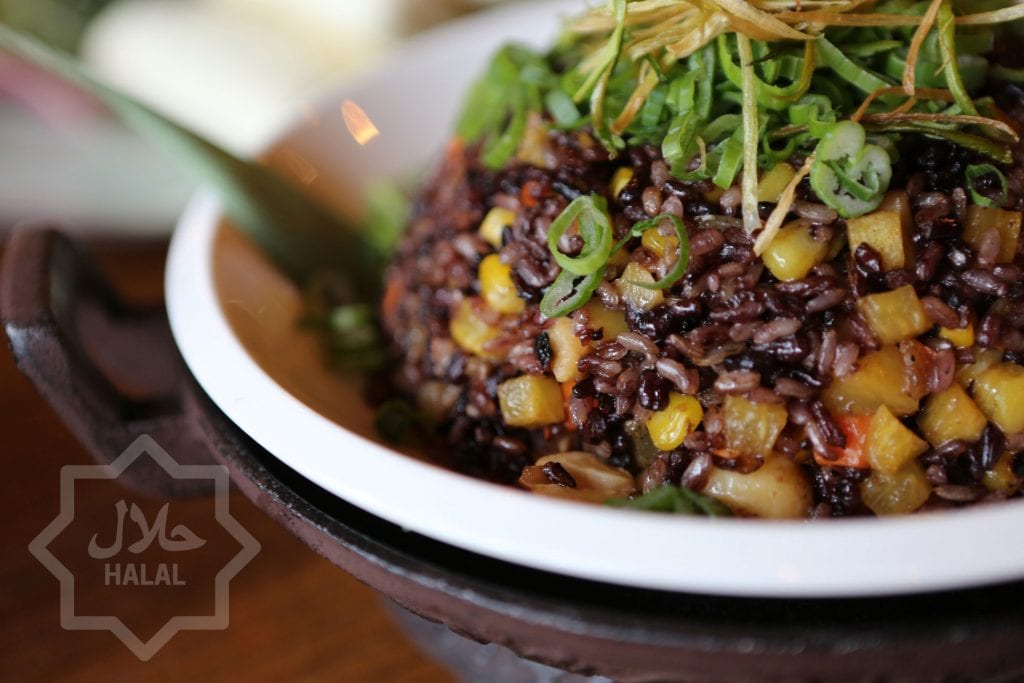 It's time to leverage on the multiple opportunities offered by the global halal industry which was worth USD 3.6 trillion in 2013 and is expected to be worth USD 5 trillion by 2020, according to Euromonitor. Market demand, from both Muslim and non-Muslim countries, are skyrocketing year after year. If you are not part of the Halal revolution yet, it is time to get going!
ONE: WORLD'S FASTEST GROWING ECONOMIC SECTOR

1.84 billion Muslims constitute 24.4% of the global population. The figure is expected to soar to 2.2 billion by 2030. 60% of them live in Asia, followed by Middle East-North Africa and Sub-Saharan Africa.
Halal food spending will be spurred not only by the rapid population growth but also younger demographics as the average age of a Muslim is 24 years old compared to non-Muslims' 32 years old. Muslims have higher birth rates compared to other religions.
The Halal opportunity is high in Indonesia, India, Pakistan and Bangladesh as these countries account for 70% of Asia's one billion Muslims. Indonesia's booming Halal industry is worth USD 190 billion alone!
TWO: UNTAPPED MARKET POTENTIAL

Awareness about the Halal concept is escalating as international companies race to respond to consumer needs for Halal lifestyles. The Halal food sector consumed USD 1,244 billion in 2016 and is expected to reach USD 1,930 billion in 2022. The biggest opportunities are in the processed food and beverage sector which hit USD 836.6 billion in 2016.
Think beyond Halal meats and restaurants. Expand your mind and look at the huge markets for food ingredients and raw materials, baby food, all types of packaged food including dairy products, snacks, drinks, health food and other non-traditional categories, including ready-madee meals.
Muslim consumers' tastes and preferences are governed by halal rules on food and non-food specification.
The Global Islamic Economy Report by Thomson Reuters recorded a 12% increase in Halal certified food products, with a 208% increase in the chocolate products category alone. Desserts and ice cream charted 203%, with bakery products following at a close 183%.
THREE: TOURISM-DRIVEN DEMAND
Newer markets such as Japan has huge market potential with a growing Muslim population that serves the intense inbound Halal tourism market.
By the time the 2020 Tokyo Olympics kick off, 1 million Muslim visitors are expected to visit Japan yearly. There is already a demand for Halal restaurants, plus even more potential for the import of Halal products into Japan – with a projected growth rate of 7-8% by 2020.
In 2016, Malaysia exported USD 690 million of Halal products to Japan, 20.8% more than in 2015. Japan itself is looking to step up as a Halal food producer. It already has 6 certification bodies. Companies such as Kewpie, Ajinomoto, Umakane and Asahi Beverage have even set up Halal food divisions to cater to both local and international market demand.
FOUR: ISLAM IS THE WORLD'S FASTEST GROWING RELIGION
If current demographic trends remain, Pew Research Centre predicts that babies born to Muslims may outnumber other religions. The relatively young global Muslim population has a high fertility rate, with an expected 225 million babies to be born between 2030 and 2035 compared to 224 million among Christians.
This creates an impetus for the Halal food industry to become a major market force. There is also a growing trend for even non-Muslim consumers to be increasingly receptive to Halal-certified products for ethical and safety reasons. By 2020, Muslim food expenditure may account for 16.9% of global spending with a value of USD 1,585 billion.
FIVE: RISING DISPOSABLE INCOMES
Core market share came from the Asia Pacific, primarily from growing middle-class Muslims who are not only growing in numbers but also in terms of incomes. This is especially prevalent in Indonesia and Malaysia.
Indonesia, Pakistan and India have recorded an increase of their Muslim population by 257% in tandem with increased disposable incomes. Matching this is 31% growth in ease of access to the internet and social media, which are key influencers in driving consumer tastes and demand within the food, fashion and beauty sectors.
Millennials are the main driving force, as they are socially savvy and connected to blogs, websites, mobile apps and online shopping. They tend to live for experiences and are more willing to spend on food and other lifestyle products and services.
CHECK OUT THE METRICS
BE PART OF THE HALAL LIFESTYLE TODAY
Market factors, Government policies and consumer forces are leading the way towards the influx of the Halal lifestyle into today's competitive marketplace. Opportunities abound. Time to leverage and strategize to capture a slice of the pie!
Superfood Asia 2019 is the point of convergence for the Halal market players, uniting suppliers, buyers and consumers, all in one place. Be there to make your mark!